Regular price
Sale price
$12.00 USD
Unit price
per
Sale
Sold out
Fragrance :  This complex and earthy scent includes orange, honey, lavender, rose, sage, eucalyptus, pine, tonka, patchouli, guaiac wood, cedarwood, and vetiver.
About : Every small soap batch is created at the Royalty Soaps studio in Texas and every soap is shrink wrapped and labeled. We take great pride in crafting our artisan bars and each one must pass a royal inspection before it can be packaged up and shipped to you!
Weight : Approximately 6oz (170g) Please note that our Artisan Soaps are hand cut so actual weight may vary slightly.
To Use : Keep your soaps in a dry, ventilated area when not in use. By creating an ideal environment, your soaps will last far longer. If you think the actual soap is to big to palm, just cut it in half and use it for two bathrooms!
Ingredients : Olive Oil, Coconut Oil, Organic and Sustainably Grown Palm Oil, Water, Lye, Castor Seed Oil, Canola Oil, Fragrance, Almond Oil, Skin-Safe Colorants, Kaolin, and Honey.
Share
View full details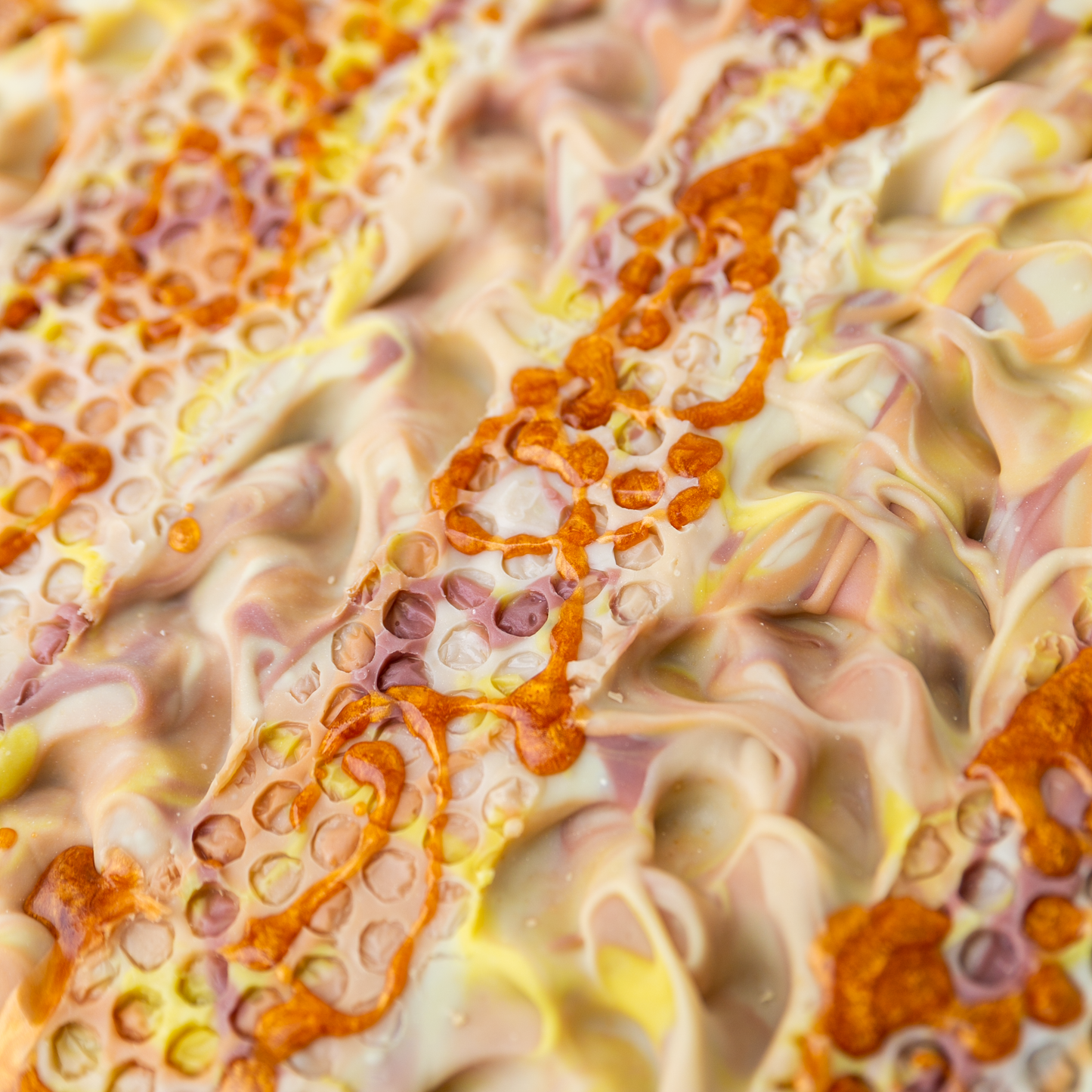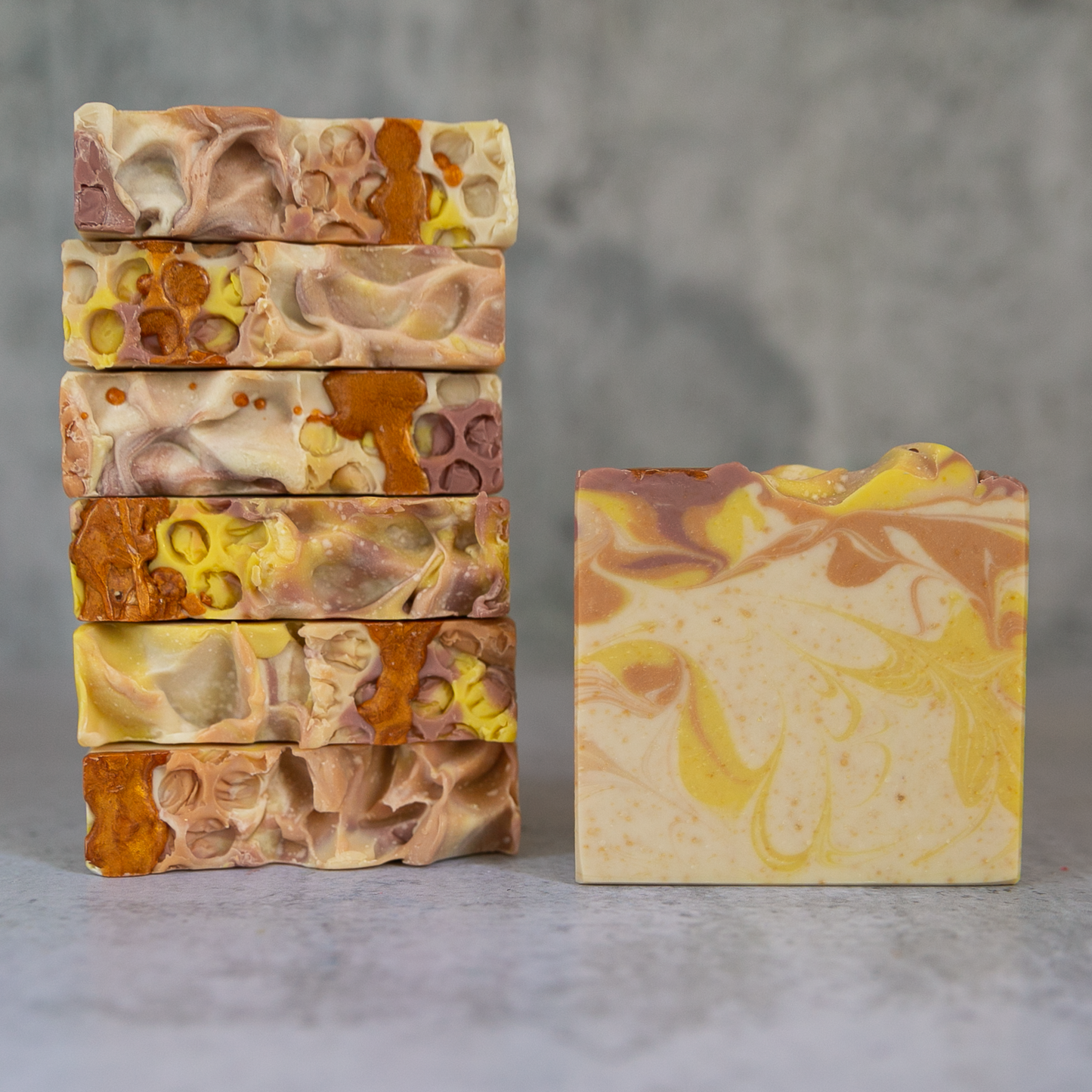 Made my entire bathroom smell amazing!
Amazing soap with a scent that could work for any season. Sweet incensey with lots of earthy notes!
This is my favorite
Of all of the soaps I have purchased this one has been my absolute favorite scent. Not too floral, still sweet and, mid strength on scent. I have half a bar saved to use when I run out of other bars. I believe it was formally titled Local Honey. Smooth application and great suds. Love Royalty Soaps stuff!
The ultimate honey soap bar
I love this bar so much I've bought three of them despite international shipping rates. :) It's less intensely sweet and to my mind more purely decorative than the standard RS honey bar (the actual colours are much subtler than shown here) with a uniquely creamy, silky texture that feels absolutely fantastic on my skin. Definitely recommended.
Love this one!
Every time I reorder Thistlemeadow Market, I'm super excited to see it's still available. It's definitely one of my favorite scent and style combos in the past couple years. It's not too floral or sweet and the smokiness isn't too heavy. While not having a lot of flashy embeds or frosting, it's still a striking color combo that doesn't fade with use. 12/10 do recommend and I'll continue to buy it as long as it's available.