Regular price
Sale price
$50.00 USD
Unit price
per
Sale
Sold out
👑 

Before you purchase this club box, please create or login to your account with Royalty Soaps.

An account is REQUIRED

to purchase this listing so please keep your email and password safe! Another password will be on a postcard in your club box so you can access all the exclusive videos & extras!! 👑
*✧・゚*✧・゚*✧・゚ *✧・゚*✧・゚ *✧・゚*✧・゚ *✧・゚*✧・゚*✧・゚*✧・゚*✧・
Have you ever wanted to frost the tops of your soap like Katie? Do you want exclusive access to trade secrets and the Royalty Soaps' Frosting Recipe used in all of our videos? Are you an intermediate or advanced soap maker looking to challenge yourself with a completely customizable technique?

Then the Soap Frosting Club is for you!

After four years of selling a 5-star rated piping set with a third party distributor, it was time for a glow up!! ✨We are proud to offer you the updated, re-imagined, and improved kit completely designed and curated by the Duchess of Suds herself with an even greater focus on eco-conscious alternatives, stunning packaging, and customer support. We LOVE and CARE about you and your soap making journey and want you to feel embraced as soon as you open your mailbox! 💕
*✧・゚*✧・゚*✧・゚ *✧・゚*✧・゚ *✧・゚*✧・゚ *✧・゚*✧・゚*✧・゚*✧・゚*✧・
In This Package :
(4) 18" Piping Bag
(4) Pipettes
(4) Eco-Friendly Bio Cups - 3 oz
(1) Large Ateco Coupler
(1) Medium Ateco Coupler
(1) Small Ateco Coupler
(1) Ateco 808 Piping Tip
(1) Ateco 826 Piping Tip
(1) Ateco 869 Piping Tip
(1) Ateco 352 Piping Tip
(1) Mad Mica's Into the Mystic Holographic Eco-Glitter - 1 oz
(1) Mad Micas Sparkle Plenty Fairy Duster - 1 oz
(1) Mad Micas Blue Tide Mica - 1 oz
(1) Mad Micas Lettuce Entertain You Mica - 1 oz
(1) Mad Micas Tickled Pink Neon Colorant - 1 oz
(1) Mad Micas Pow Pow Purple Mica - 1 oz
(1) Exclusive Soap Frosting Club Hard Enamel Pin
+ An easy to understand PDF with 3 written recipes, tricks of the trade, soap lingo, and Katie's top secret soap frosting recipe emailed to you upon purchase so you can gather any extra supplies before your kit arrives!
*✧・゚*✧・゚*✧・゚ *✧・゚*✧・゚ *✧・゚*✧・゚ *✧・゚*✧・゚*✧・゚*✧・゚*✧・
In your box will be a postcard containing your login password. You must be logged into your account to access the password page.
As this kit is for intermediate to advanced soap makers, you will need to have basic soap making supplies to following along with the videos (ie. lye, a digital scale, a stick blender, etc). The soap frosting recipe contains olive oil, organic and sustainably harvested palm oil, coconut oil, canola oil, and castor oil. 
There will be one instructional video that covers everything you need to know included with this kit but it is possible that bonus exclusive videos will be shared in the future! ✨✨✨✨
Share
View full details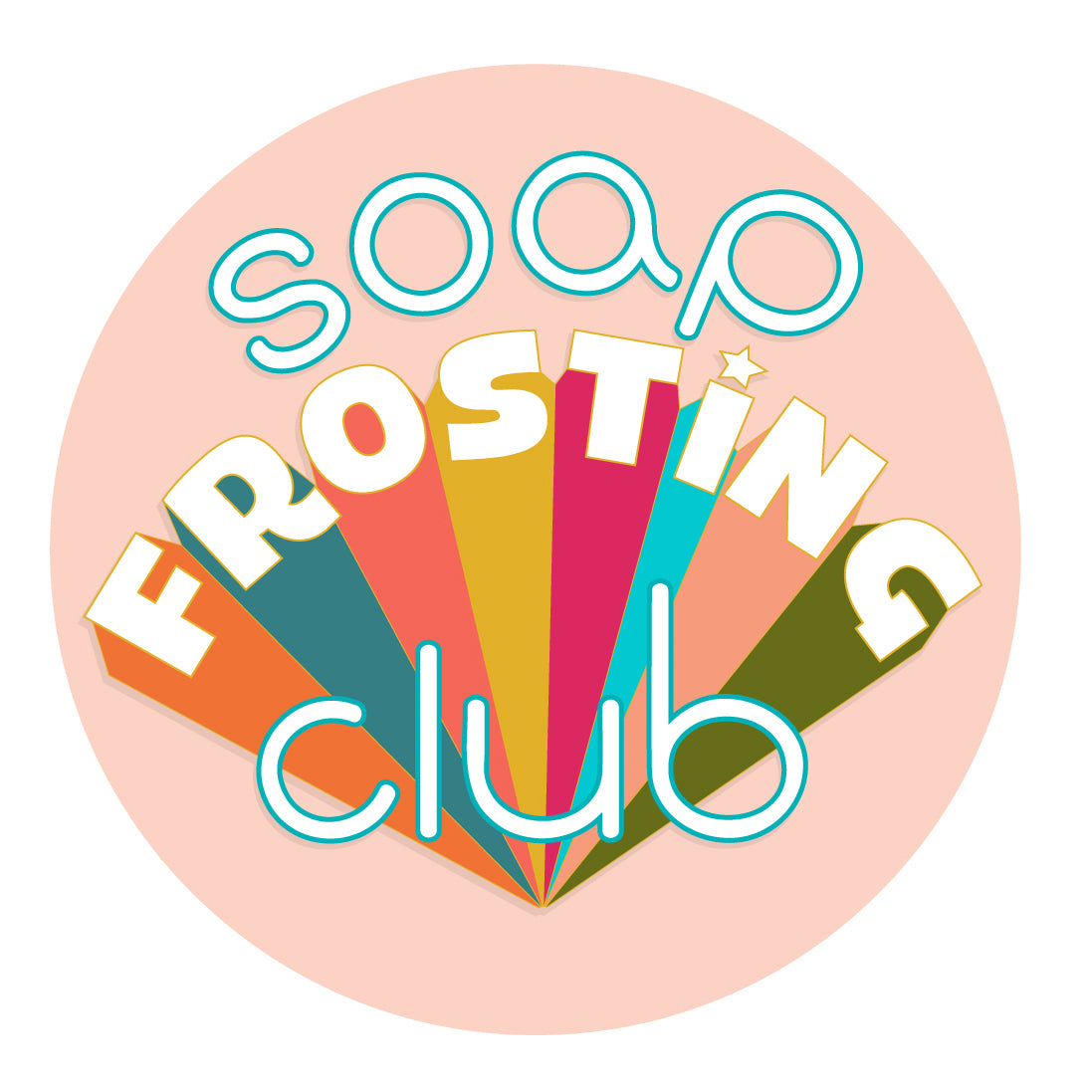 Royalty Soaps Frosting Club
I've watched Katie for over 10 years now and enjoy everything she does. I too am a soap maker and a fluid artist who teaches on Youtube. Being a teacher I especially enjoy the attention to detail and instructions. This kit is amazing and although I really didn't need it I wanted to support my favorite soap artist!. I definitely recommend buying this kit. It will be a huge help for soap makers!
Grapefruit sorbet
What a beautiful smell I love this thank you
LOVE 💕 IT!
I can only say, I wish I would've Dennis in January when I first started soaping.
Penny
More than I expected
This frosting kit includes everything. The frosting recipe is amazing!! I had extra and made a bar out of it and it produced perfect bubbles. The video access is fantastic. The pdf that comes with the kit is user friendly and professional. I hope we can get an advanced kit or something offered in the future because I was blown away!!! If you're thinking about it, buy this kit.
Just in AWE!!
I came across Katie looking to broaden my soaping adventures and I was speechless when I saw how inspiring and dedicated she is!! This is a fabulous box and even though I haven't had time to get on Instagram with my first ever post I definitely plan too! Y'all all have inspired me and to never give up!! Thank y'all!