Regular price
Sale price
$66.00 USD
Unit price
per
Sale
Sold out
SHIPS FREE TO THE USA!
This listing is for the following 5 soaps:

🎂 Birthday Cake Frosted Soap - Unravel the complex aromas of this soap that whisper of Almond, Apple, Cherry, Orange, Jasmine, Geranium, and Rose.
💧 Teardrops Frosted Soap - Imagine being transported to a blossoming sea garden each time you use this soap, rich with the scents of Sea Moss, Melon, Agave, Passionflower,  Açaí, Aloe, Coconut, Bark, Teakwood, and Amber.
🌙 Midnights Frosted Soap - Topped with a rainbow aura quartz stone, this soap smells of stargazing and wistful sighs. It also smells of Grapefruit, Bergamot, Thyme, White Tea, Nutmeg, Rose, Honey, Tuberose, and Jasmine.
✨ Enchanted Artisan Soap - Topped with a banded amethyst stone, this soap is fragranced with a gorgeous blend of Lavender, Lemon Zest, Orange, Carbonation, Spicy Bergamot, Mint, Apple, and Rosewood.
💎 In My Era Artisan Soap - Topped with a piece of tumbled opalite, let this soap enrapture you with notes of White Peach, Orange, Champagne, Kiwi, Strawberry, Lemon, Gardenia, Jasmine, Ylang Ylang, Anjou Pear, and Soft Musk. 
+  
🎁 The Party Era sticker and a friendship bracelet are both included in this bundle as exclusive gifts!🎁
------------------------------------ 
About : Every small soap batch is created at the Royalty Soaps studio in Texas and every soap is shrink wrapped and labeled. We take great pride in crafting our artisan and frosted bars and each one must pass a royal inspection before it can be packaged up and shipped to you!
To Use : Keep your soaps in a dry, ventilated area when not in use. By creating an ideal environment, your soaps will last far longer. If you think the actual soap is too big to palm, just cut it in half and use it for two bathrooms!
Ingredients : Olive Oil, Coconut Oil, Organic and Sustainably Grown Palm Oil, Water, Lye, Castor Seed Oil, Canola Oil, Fragrance, Almond Oil, Skin-Safe Colorants, Kaolin, and Eco-Friendly Glitter
(The Midnights Frosted Soap also contains poppy seeds.)
Share
View full details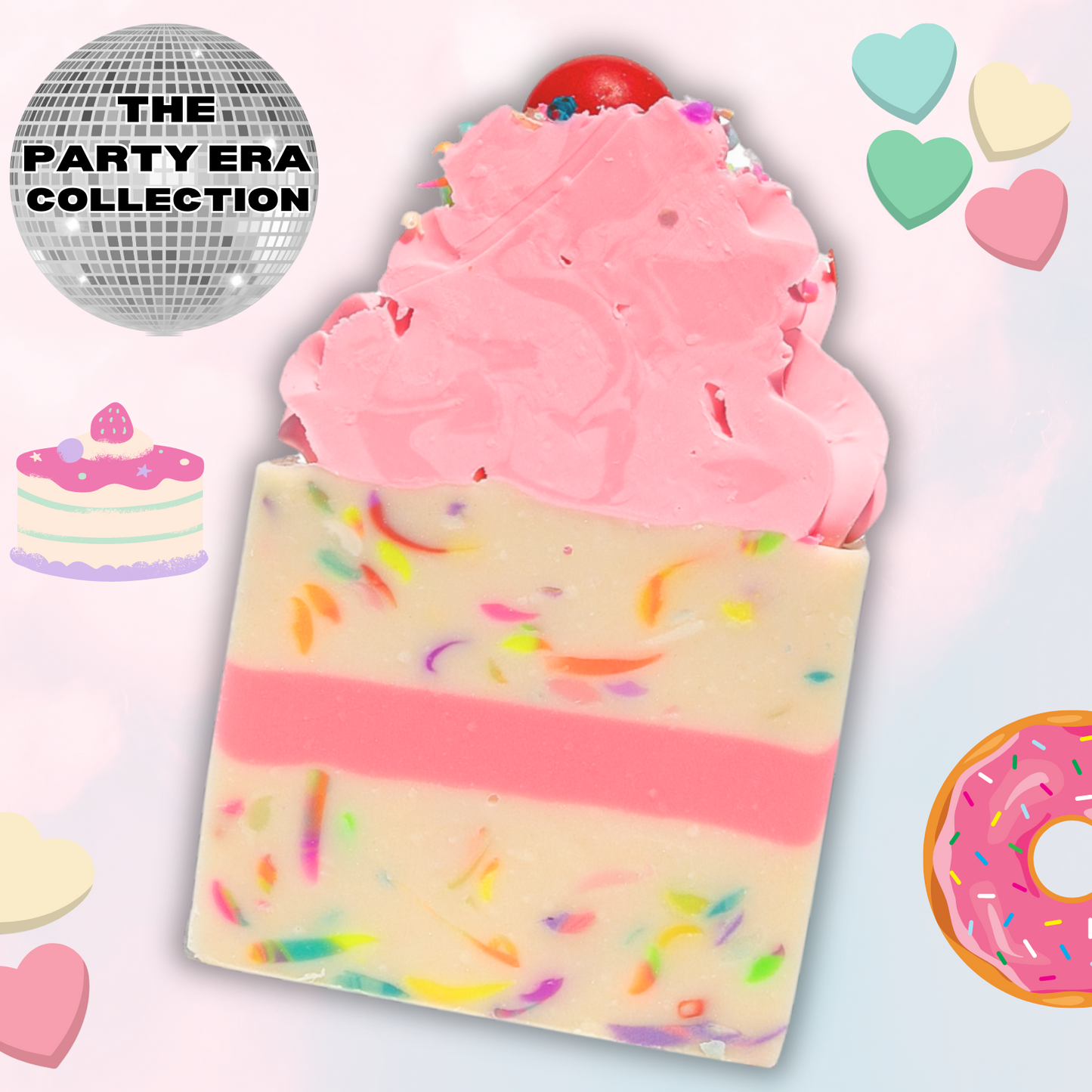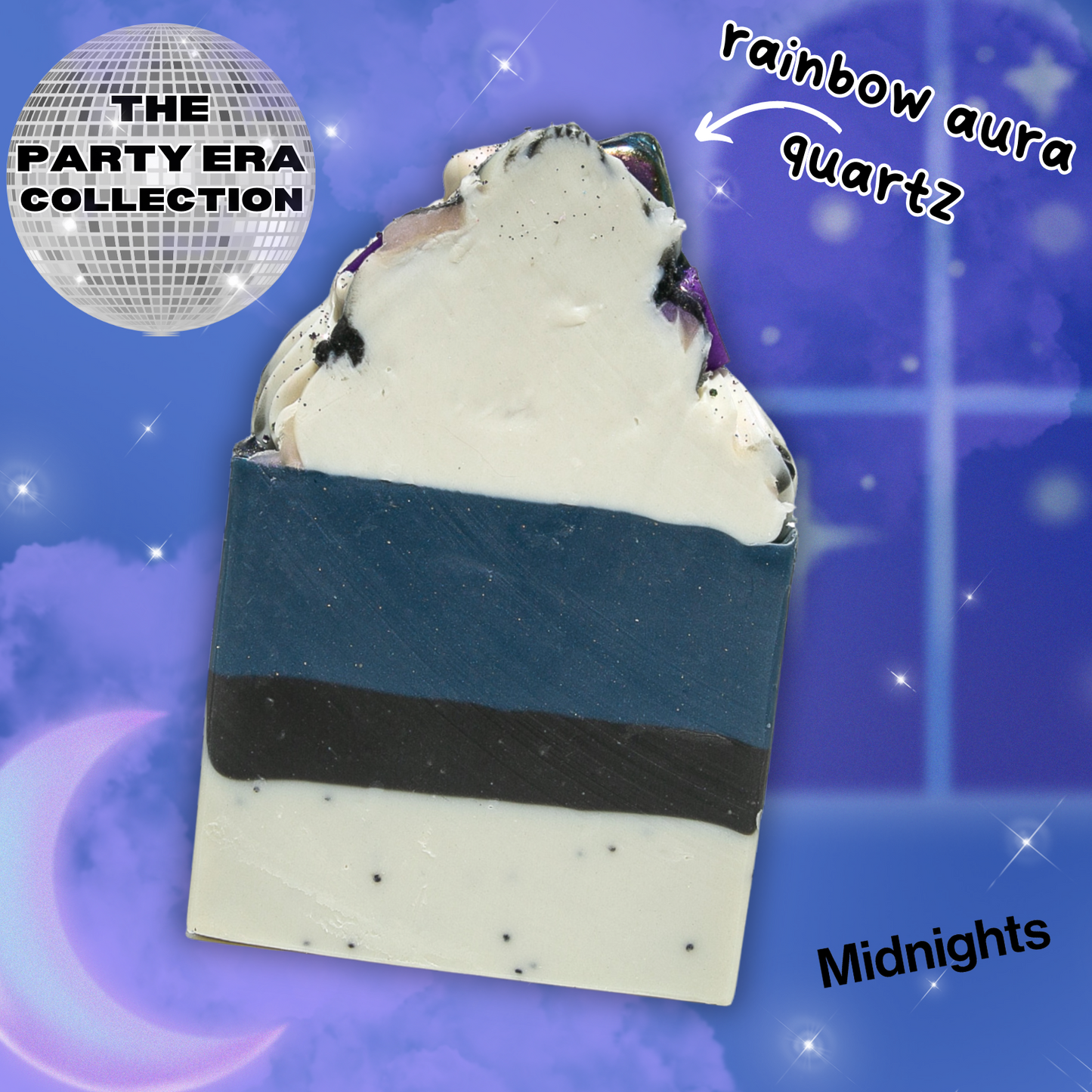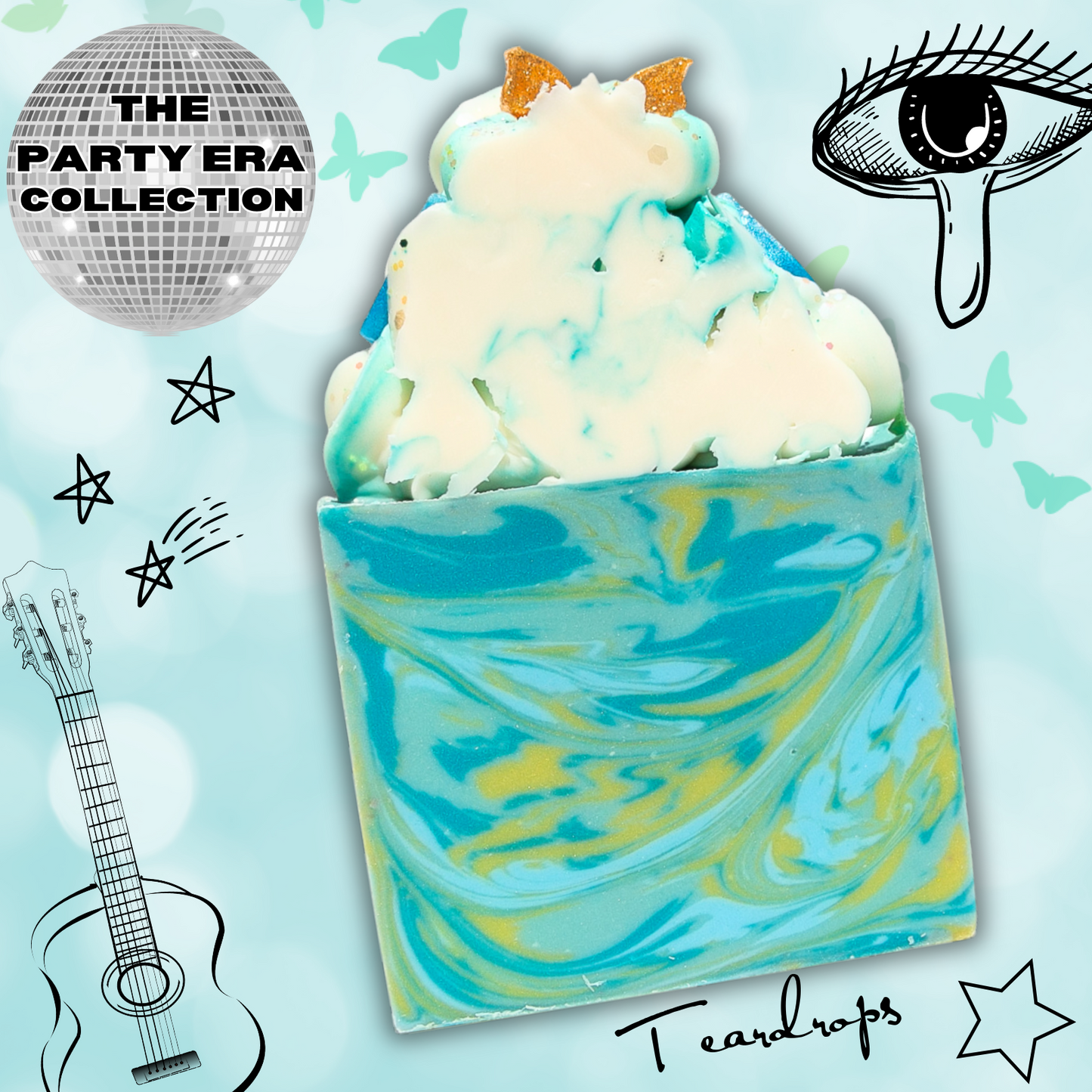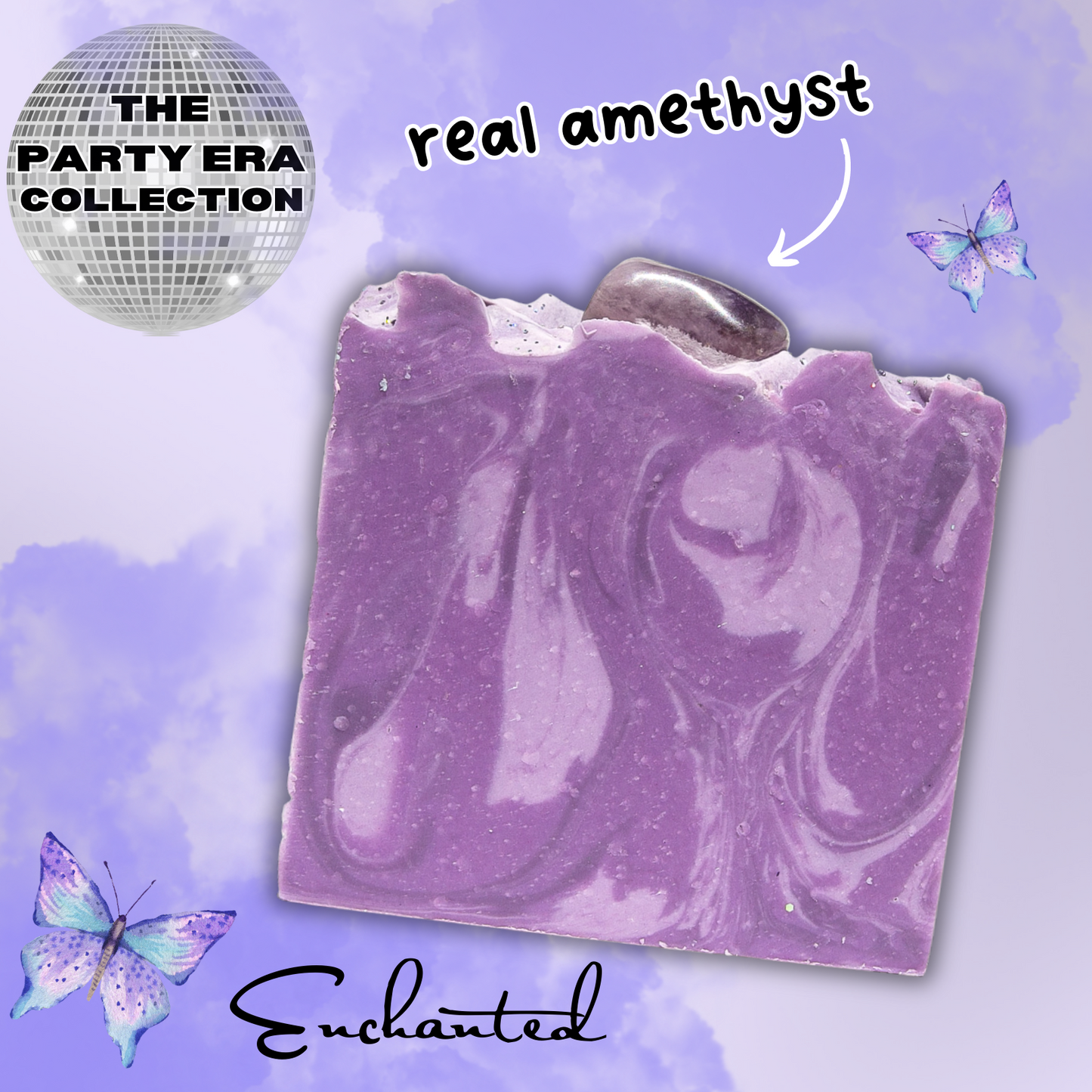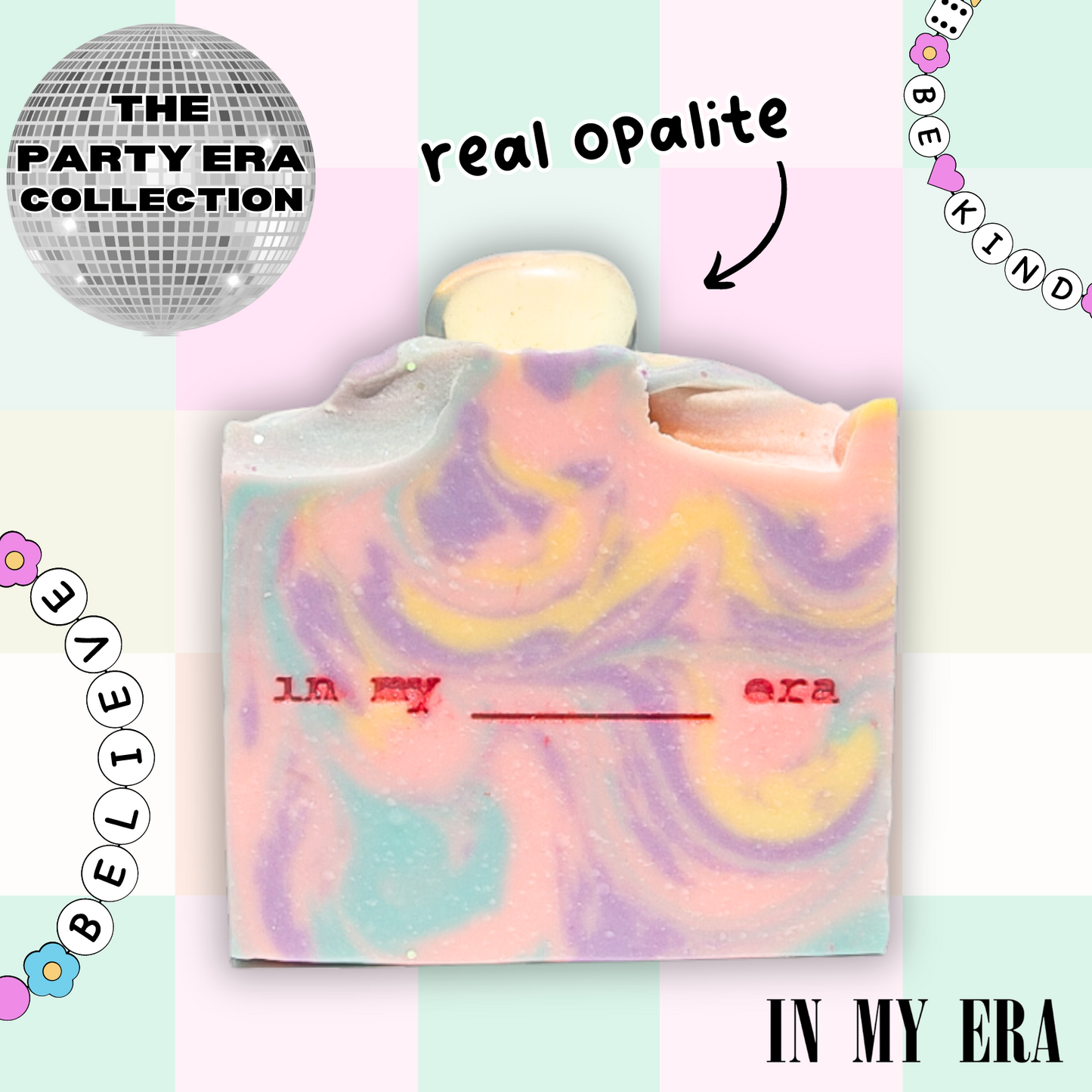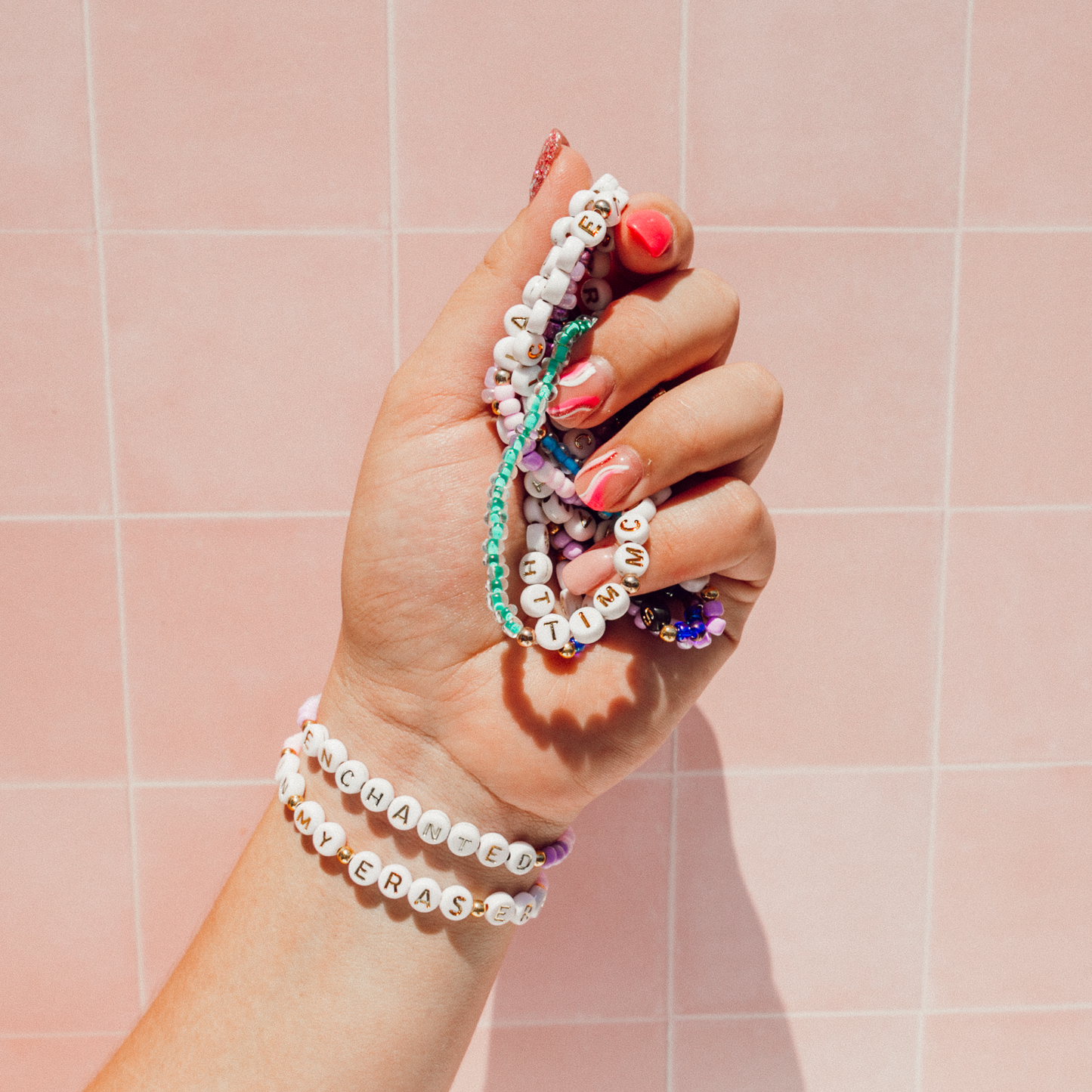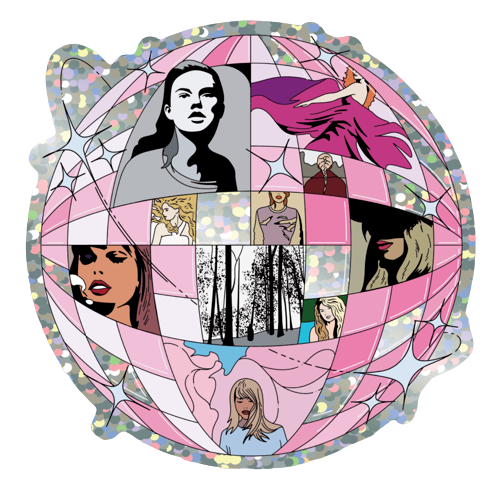 Party!
My daughters love this collection and the fun way it was packed. We have always been extreme!y happy with your products. We did learn if we order body scrubs in hot weather to go for the fastest shipping.
Beautiful Present and Presentation!
I bought The Party Era Collection for my mom's birthday, because she loves Taylor Swift so much. When she opened the packaging up with all the little confetti pieces she immediately said 'oh this gives me Taylor vibes!' even before she knew what it was, which made me extremely happy. She loved the soaps and the stickers and bracelet so much, it was the best present I could have hoped to give her. Thank you for pouring your love into every piece of this bundle, down to the packaging!
Outstanding, As Always
Royalty Soaps brings me so much joy, and the Party Era Collection is no exception. The soaps are beautiful, the the stickers that came with my order were adorable, and the friendship bracelet made me smile. These products are truly special. Not only are they well-crafted, but they're imbued with such joy. They make my day better whenever I see, smell, or use them.
Super cute!
I love the aesthetic of the whole collection. I'm a Taylor Swift fan, although not enough to be called a Swiftie, and the collection was just so fun. Can't wait to use it! The sticker was amazing, too.
Enchanted
This collection was perfect for the Swifties in my house! The soaps are excellent quality. My girls loved the stickers and the bracelet. The packaging was perfection.